Daniil Medvedev occupied the World No. 1 spot for 16 weeks in 2022, making him the player with the 18th-longest reign as the top-ranked player in ATP history. Now occupying the No. 6 spot, the Russian is well on his way back and is currently on an 18-match win streak.
After winning titles in Rotterdam, Doha and Dubai, the former US Open champion has now reached the semifinals of the ongoing BNP Paribas Open in Indian Wells, beating Alejandro Davidovich Fokina 6-3, 7-5 in the quarterfinals on Wednesday.
Speaking to the press afterwards, Daniil Medvedev touched on the bed of thorns that was the No. 1 spot, opening up about the pressure that came with it and how he handled them.
For instance, the 27-year-old pointed to how players who occupy the top position acquire a lot of "haters" on social media, bringing up how there were those who hated even Novak Djokovic, Roger Federer and Rafael Nadal — all of whom were impossible to dislike, in his humble opinion.
"For sure the pressure is not easy, because you know that everyone expects a lot from you. I think that taught me even more because for sure when I was 20 and just coming up, you love social media, you love reading all the comments about yourself, how people, Okay, he's going to do good, or even, He's a bad player, and when you're young you sometimes answer to them, No, I'm going to do good, that."
"And this pressure of being No. 1, for sure a lot of haters. And that's normal. Novak [Djokovic] has a lot of haters. Even Rafa [Nadal] and Roger [Federer] somehow have them. You're, like, how is this possible? They shouldn't have," Daniil Medvedev said.
Thankfully, seeing such hatred only made the World No. 6 care even less about what people thought of him, as it made him realize that the way to stay sane was to focus just on his own game and tune them out.
"And that taught me to even less care about this and focus more on myself, on my close people around me, because that's only way you can stay sane and true to you, to kind of, as I said, to have no regrets," Daniil Medvedev said.
"Just because someone said you should have put this backhand in the court, no, you know you did your best and maybe your coach is going to tell you if you should have done something better, and he's the only person who can kind of tell you this," he added.
"I was really happy I managed to take this spot and hold it for that long" – Daniil Medvedev on being World No. 1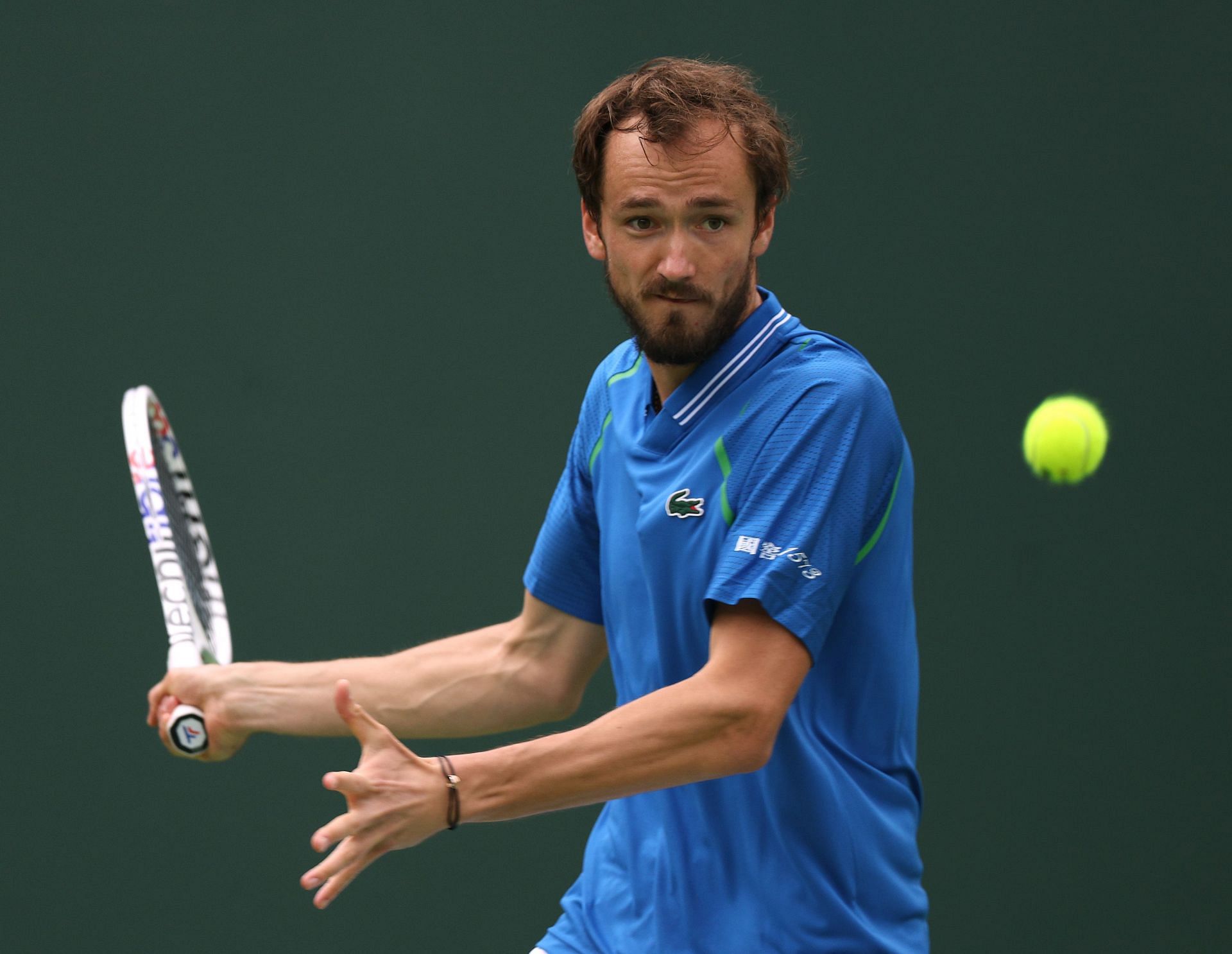 Daniil Medvedev admitted during the press conference that while it personally felt "tough" for him to be the World No. 1, it was par for the course and that he never took it for granted. He also acknowledged how he did not play his best in the weeks after acquiring the position, leading to his eventual surrender of the top spot.
"Honestly, it's tough what I would say, but it felt normal. When I say "normal," not that I take it for granted or something. It's just like it felt great. Because I knew that at the moment when I had the No. 1 I was not playing my best and I was losing some matches," Daniil Medvedev said.
The former US Open champion made it clear, however, that he had no regrets about how long he was World No. 1, stating that he was "really happy" that he ever got to the position.
"I was really happy I managed to take this spot and hold it for that long. I was not happy with the level of my tennis and with the matches I lost, but this had nothing to do with the No. 1. It was just, yeah, losing other tennis matches to other players,' Medvedev said.
What is the foot injury that has troubled Rafael Nadal over the years? Check here