Posted on: January 23, 2023, 09:21h. 
Last updated on: March 14, 2023, 11:05h.
Despite advances in global cooperation, Liechtenstein still has a reputation for being an enabler of tax evasion and tax fraud. However, this apparently isn't as evil to some as gambling, as a citizen-led effort now looks to rid the European country of its casino footprint.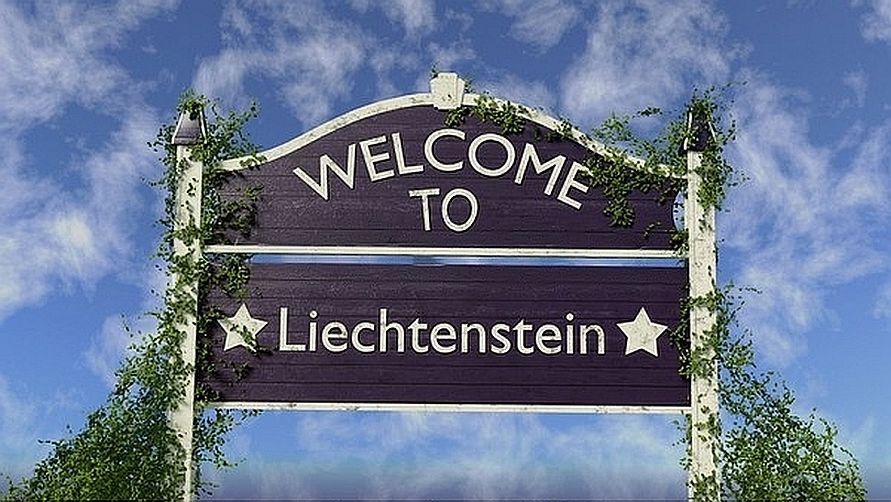 The initiative has forced a referendum to ban casinos. The many casinos, according to the group behind the campaign, are bad for the country's reputation. The vote will take place this Sunday, according to Reuters.
The Las Vegas of the Alps, as the small European country is nicknamed, could lose its nickname in five years if the vote finds enough support. It would probably give Liechtenstein the record for the shortest legal gambling industry in history.
A Century in the Making
The small country has six casinos today out of eight that were operational just a few years ago. However, the market just came to life about five years ago after a century of failed attempts.
Proponents of the casino ban say the "many" casinos are detrimental to the country's image. The referendum is the result of the work of IG VolksMeinung ("popular opinion" in German), a citizens' initiative set up to counter what it calls a "tidal wave of casinos."
Guido Meier, one of the group's board members, calls the casinos a major reputation problem, despite the fact that they never appear in the news. He asserts that Liechtenstein's residents don't want the country to be a "casino and poker hotspot in the middle of Europe."
While there's obvious support for the measure, or there would be no need for a referendum, there are definitely some who would disagree with Meier. Around one-third of the local population are foreigners, some of who moved to Liechtenstein because of its lax tax laws and access to gambling.
Poker is a popular activity, as well. The Grand Casino Liechtenstein offers a number of tournaments, with February events ready to award more than CHF300,000 (US$324,8100) in guaranteed cash.
The casinos opened almost immediately upon legalization and mainly attract foreign tourists. Gamblers from Germany, Switzerland, and Austria regularly come to Liechtenstein to take a chance at one of the venues.
Misdirected Energy
Liechtenstein needs to maintain its agreement with Europe and the US regarding financial operations. There are still cases where certain people are able to use the country's banking system to hide funds, despite government leaders promising a crackdown.
One good example just occurred last year. Spain's National Court discovered that Aurelia Sancho, the widow of deceased banker Arturo Romaní, hid over €3.65 million (US$3.96 million) through a foundation based in Liechtenstein.
Romaní was allegedly the right hand of Mario Conde at banking institution Banesto. The two were convicted in 2000 for fleecing the bank out of tens of millions of euros.
Authorities never figured out how much money was missing, since much of it ended up in protected accounts in Liechtenstein, Switzerland, and in other locales. It was a transaction coming out of Liechtenstein that ultimately tripped Romaní up.
At the very least, the money the widow tried to move has no paper trail. Her lawyer asserted in court that there was no way to know it came from illegal activity, though he was also unable to produce any documentation to prove the origin of the funds.
Even in 2015, years after agreeing to work with foreign governments on tax fraud, there were still issues. That year, a US Senate subcommittee on tax haven banks had a few choice words for the LGT Bank. It said the bank, controlled by the country's royal family, continued to be "a willing partner and an aider and abettor to clients trying to evade taxes, dodge creditors, or defy court orders."
Ban "Radical and Exaggerated"
Casinos are a major source of income for the state treasury. Last year, visits to the casinos by mostly foreigners raised €50 million (US$54.24 million) in taxes.
Liechtenstein's political leaders have, therefore, called for locals to reject the referendum. Deputy Prime Minister Sabine Monauni asserts that a ban is too radical and too exaggerated. He also says a ban isn't a solution to gambling addiction, and the right balance must be found.
We want to continue to allow gambling in Liechtenstein, so we now need to strike a balance between measures that reduce activity but at the same time do not completely destroy the market," Monauni said.
If the ban finds enough support, the casinos will have to close within five years. However, the general consensus is that the IG Volksmeinung is out of line.
The market has seen some natural reductions during the adjustment period following legalization, and attrition is likely to come automatically.
For the most part, the casino operators are staying quiet on the subject. Casinos Austria, which owns a casino in Liechtenstein, didn't respond to a request for comment from Reuters. Multiple attempts by Casino.org to contact casinos were also futile.